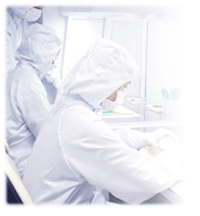 Compfix Data Ltd. is an Award winner in recovering data from PCs, Laptops and RAID servers. Our experience and success rates remain unmatched to competition. With over seven years of data recovery in Kenya, Compfix has highly invested on technolgy that enables us to deliver our services fast and effectively to our customers across the E.A. Region. Whether it's a single hard disk drive or a multi-disk server RAID array , when a hard drive or media failure happens, the knowledgeable and prudent professionals call on Compfix Data Recovery than any other. As the preferred data salvaging & recovery service experts, you can count on us for guaranteed results and confidentiality.
Compfix has served customers across the Region including, government agencies, Financial institutions, Insurance companies, NGOs and other corporate organizations. We have a wide range of data management products and service solutions ranging from hard drive recovery for desktop & laptop, server, email, database and tape recoveries for all media types and operating systems to Digital Photos and GSM sim-card recovery.
As the first and only company to provide certified recovery solutions in Eastern Africa Region, you to can be confident in knowing that Compfix Data has the professional expertise, experience, knowledge and advanced cutting edge tools needed to successfully salvage and recover your critical data.
Unlike others, we don't waste time with band-aid patch recovery solutions and attempts, we follow strict documented ISO certified & systematic methods to successfully salvage and recover data from virtually every type of make , model and size of failed hard drive and RAID server configurations.
We believe in doing business in an honest, friendly and professional way. We are always inform you up front, and provide realistic time estimates, quotes and believe in providing the best service possible.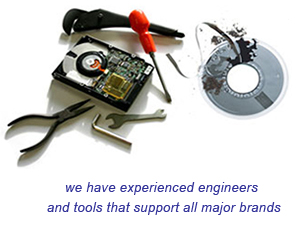 Regardless of how bad the problem may seem or how many people have told you nothing can be done, there is a good chance we can help! Countless times we have recovered data from disks which other 'experts' have diagnosed as 'un-recoverable'. We work on hard disks all day, every day of the year. As a data recovery firm, we have seen more hard drives and recovered data from more faulty hard disk drives than any other technician in Kenya .
whenever your hard drive has a problem, It's important to trust an expert. Stop using the drive, turn it off and call us immediately. there are cases where people take short-cuts or use in-experienced persons such as friends or computer shops only to make matters worse.
Not detected by BIOS / Computer Clicking or Cluncking Sounds
Scratching or grinding Sounds
Not powering on at all
No spinning, Power Surge
Hard drive crash/stopped working without warning
Fire, Water, Coffee and other Liquid Damage Freezing or locking up the computer
Preventing the pc from powering on
Inaccessible drives and partitions
Unable to boot computer (e.g. Windows blue screen or rebooting
Accidental reformatting of partitions
For individual hard disk drives, we conduct a free quick check to establish whether we will be diagnosing a hardware or logical problem and prvide you with cost estimates. We also provide a high priority service option (express services) where you skip the wait and we begin working on your case immediately. This High Priority service cost 20% more than the cost of normal turn-around time and it mostly applies to logical cases but some hardware cases. Following is our normal diagnosis turn-around time for different scenarios
1-2 Days for Logical Data Recovery:

Example of problem: Hard disk detected in BIOS and by operating system but you cannot see the files folders due to damage to the partition, file system. Also if files have been deleted or a hard disk has been reformatted accidentally.

5-10 Days for Complex Logical problems:

Example of problem: Hard disks with minor read/write head problems or reporting bad sectors. These disks normally work but very slowly

2-3 Days for Firmware Problems:

Example of problem: Hard disk is detected in BIOS with a SMART status error, incorrect model number, capacity/size, incorrect disk ID or reporting 'primary disk failure, press F1 to resume'

2-7 Days for Electronic Problems (Dependent on availability of spare parts);

Example of problem A power surge caused damage to the Printed Circuit Board. Normally 1 chip will be damaged or burnt;

1-3 weeks for Complex Hardware Problems. (Dependent on availability of spare parts);

This is the most complex and serious of all hard disk problems: Example of problem clicking hard disks, damaged heads, seized spindle motor, head crash or other internal hardware faults requiring your hard disk to go into our class-100 clean room for 'hard disk surgery'.
Logical data errors recovery is defined as errors that occur in dynamic or static media, which are related to the physical condition of the media unit. Logical problems can be generated by error or by mishandling. Logical cases include file deletion, formatted media, partition loss, inaccessible volumes corrupt or damaged data, virus related problem, operating system failures and file system damages. Compfix engineers have the experience to handle any logical related problem from any operating system.
We also retrieve emails that have been lost in outlook express and Microsoft outlook mail programs. We are able to recover deleted files and messages in your outlook express (.dbx) mail box as well as items that are saved in Microsoft outlook Personal Storage (.pst) file with attachments and mail boxes from Microsoft exchange EDB data file.
We handle data in its raw format so it does not matter the kind of operating system and file system you are using such as:
Microsoft Windows 2003/2000/NT Server

Microsoft Windows Vista/XP/2000/ME/98/95/3.x

Microsoft DOS, PC DOS, DR DOS

Mac OS 8, 9 or OS X and above

Novell Netware Server all versions (2.x, 3.x, 4.x, 5.x)

SUN Solaris, SCO Unix and Xenix, HPUX, IRIX, and AIX

LINUX, BSD/FreeBSD, QNX
We handle an array of file system including FAT12, FAT16, FAT32, NFS, NTFS, HPFS, UFS, Ext2, Ext3 and many others.
Very often, data file recovery is needed as a result of partial file corruption, virus attack or incomplete data recovered from a recovery job due to media or logical corruption. Commonly one may need to access damaged files such as Microsoft MS office Word doc, Excel .xls, Powerpoint .ppt, MS backup .bkf files, zip files, or any other application files. Whatever the situation, we will be able to perform the necessary file repair to retrieve the maximum amount of data from all kind of corrupted or damaged files.
It should be noted that data file repair will only be successful if the corruption is partial. If the data files have been completely damaged (for instance, due to complete overwriting of new data or unknown data shift), then there is no hope of repairing such files as this is the typical situation of "garbage in, garbage out". Data file repair should be viewed as the last resort when one could no longer recover better data from any other sources so the only option is to get the best out of existing damaged or corrupted files. The result of repair will normally depend on the extent of data corruption and also the file types. For instance, compared to email data, it is harder to fix and repair a corrupted database for reasons of data integrity.
Due to lack of logic, certain file types are extremely hard to be repaired by automated utilities, for example, a corrupted picture. It is not clear what should be the missing objects or original color in the corrupted picture. Though manual editing of such picture may restore part of it, it is never going to be complete.

In QuickBooks accounting, the .QBW is the main data file used by the software to store all the transactions. This file can be damaged or corrupt due to many circumstances leaving yourself or your business in a serious mess.
One could be having volumes of paper work but the idea of reconstruction and time it takes to re-enter years of accounts is un-imaginable. The chances of reconstructing the data file back to its original status are very faint (if possible) If you have problems opening your QuickBooks .QBW company file or you are simply unable to restore your .QBB backup file, we can help you recover from your situation. Following are some of the error codes that can be fully recovered from.
Fatal or unexpected error C=88 when using QuickBooks

QuickBooks has detected a potential problem in your data file C=43

Error C=44 received when recording an invoice

Error "This is not a QuickBooks data file"

Unable to open data file or company profile

You've attempted to upgrade and encountered a problem

C=342 damaged QuickBooks data tree

-6000, -301 Database Errors

Any other QuickBooks errors and you need assistance

We offer recovery support for all versions including;
QuickBooks 99, 2000, 2002, 2003, 2004, 2005, 2006, 2007 and 2008
USA, Canadian and European versions of QuickBooks
Basic, Pro, Premier and Enterprise Editions
Data recovery support for all Windows and Mac versions
RAID failure is one of the most common data loss problems in an enterprise. Compfix uses sophisticated recovery tools & proprietary software that allows us to recover data from various levels of RAID (redundant array of independent disks). Some of the most common RAID levels we support are RAID 0, RAID 5, RAID 10, RAID 1, RAID 0+1, and RAID 50
Compfix also supports a non-RAID collection of drives called spanning. Spanning allows drives of the same or different sizes to be seen as a single volume without wasting drive space. This method essentially fills up the space on one drive, continues writing data to the next drive, and so on. Since it is not a RAID level, it does not benefit from any type of fault tolerance that RAID provides nor does it offer any improvements in performance. In the event of a drive failure, the data is lost only on that particular drive. Spanning is currently used in external hard drives, servers, network attached storage units (NAS), and snap servers.
The term RAID represents "Redundant Array of Inexpensive Disks" or "Redundant Array of Independent Disks ". A RAID is typically used for increased capacity, performance, and reliability. In terms of reliability, RAID failure is far more likely than the failure of simple single disk systems. Compfix provides RAID recovery for all levels of RAID.

What causes raid failure?
There can be many reasons for a RAID failure. Hardware failure is the most common reason which usually results from disk or controller problems. Abrupt power failure is another reason for RAID failure, because it can disrupt logical volumes and destroy the RAID file structure in place. Regardless of the reason for RAID failure, given the chances that you have to replace a faulty and re-strip the parities back to it, it's highly import for you to understand the necessary steps that are involved in recovering your RAID volume before you attempt to do it. Permanent data corruption in the array can occur if the wrong steps are taken.

What to do if you experience a raid failure
If you experience problems with your RAID array, and you are simply not sure about the procedures to follow, please do not attempt to correct the problem. By taking matters into your own hands, you could overwrite parity data making RAID recovery more difficult or even lose it for good. Please follow the steps below and contact Compfix for assistance at +254 20 2220685.
STEP 1
Turn off your RAID array server immediately to ensure that no additional data can be written to the array, which can overwrite the data you are trying to recover.
STEP 2
Document the series of events that occurred before the failure. Make a note of any problems that occurred and the efforts made to solve the problems. If you remove the drives from the array, it is highly important to label the drives with the same order in which they existed in the array. This will save our data recovery team time when piecing the array back together to recover the data.
Digital photos can be lost from camera cards for a number of reasons; you may have accidentally deleted photos, or reformatted the camera card by mistake. Removing the camera card prematurely before writing operation had finished can result in lost photos and files as can power loss or battery failure. File system corruption, and boot sector corruption can also occur resulting in lost photos. The good news is that Compfix can recover photos from majority of these cases in no time.
Upon receipt of your card, we will create an image of the cards content. It is upon this Image that all work is undertaken thus protecting the integrity of your camera card. The Image will be examined for content and we will report back to you on our findings. Thumbnails of photos available for recovery can be sent upon request.
Should you wish us to proceed with the recovery, upon payment; your recovered files will be written to CD (alternatives available upon request) and returned to you with your camera card.